About Sussex Hog Roast Catering
"I left school at 16 and went straight into hotels and restaurants and trained as a chef. I started the business because I wanted to put my passion for food into parties, weddings and functions.
I have worked hard over the years creating recipes and methods for delivering the best flavours and foods for your event. Our list of contacts means we use the best local ingredients and produce from local producers.
I believe the key to a successful event is being organised and well prepared and I am very privileged to run a business that I enjoy so much. It's extremely rewarding to see our food and service enjoyed. Hog Roasting is our passion but we do so much more."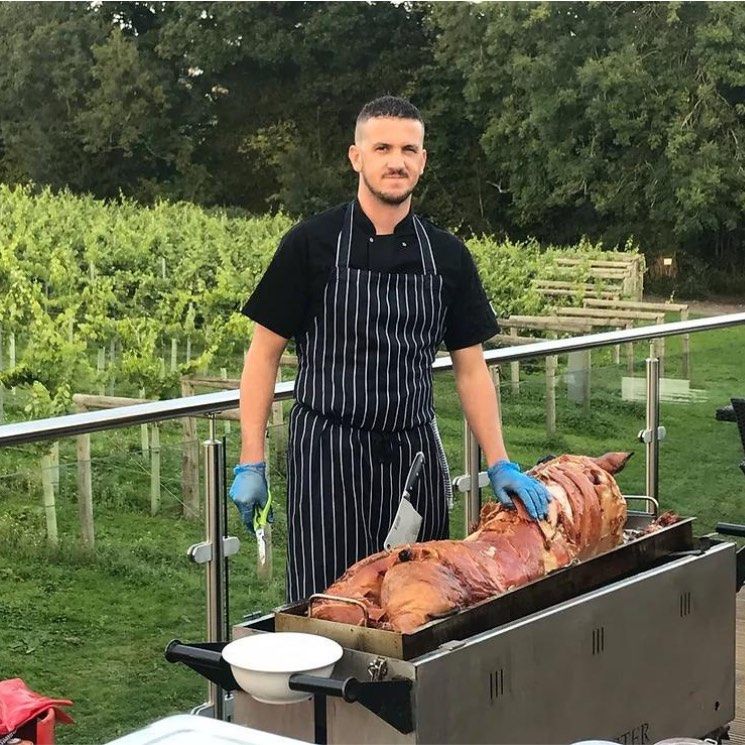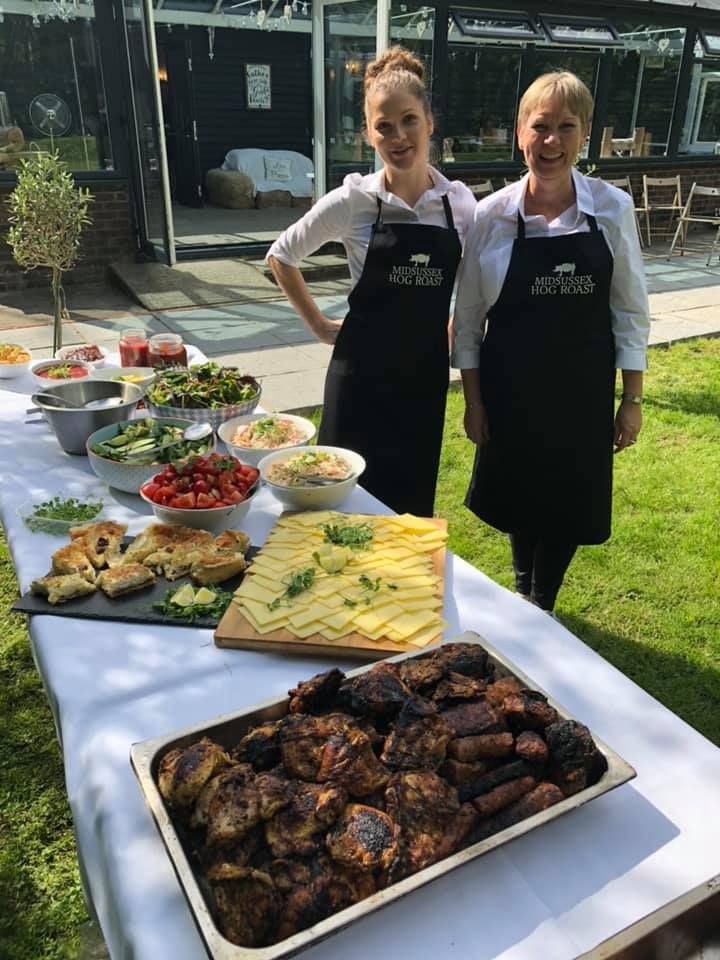 Over 10 Years Catering For Sussex
Our name suggests you'll find us cooking up wonderful Hog Roasts and we can certainly do that. Infact we pride ourselves on being very good at it!

We're experts in catering or hog roasts but over the years we've expanded our catering options from weddings breakfasts to corporate buffets, giant paellas and much more. We can cater to meat lovers, vegetarians and vegans alike - just tell us what you need.

We're based near Henfield and have our own purpose built catering unit allowing us to prepare for your event in a suitable environment. This ensures your food is always fresh and delicious and will leave your guests feeling full and satisfied.
We're proud of our highly trained and reliable team who work hard to ensure your event goes without a hitch.
Whether it's a small team building day or a corporate event for 1000 guests, we can be on hand to arrange everything from start to finish. Leaving you to enjoy the day.

From enjoying a buffet or sitting down to dine, we're flexible to suit your needs and can provide a wonderful team to serve you on the day. You'll always fund us well presented, in uniform and ready to impress your guests with delicious food.