Canapes, Desserts & Catering Extras
Please see our tasty extras below which can be added to any function or event.

We work from our 5/5 hygiene rated professional catering kitchen, all arrives organised and ready. The below is a guide price only and can change depending on time of year, dates, numbers at functions, or if you have accepted previously quoted prices.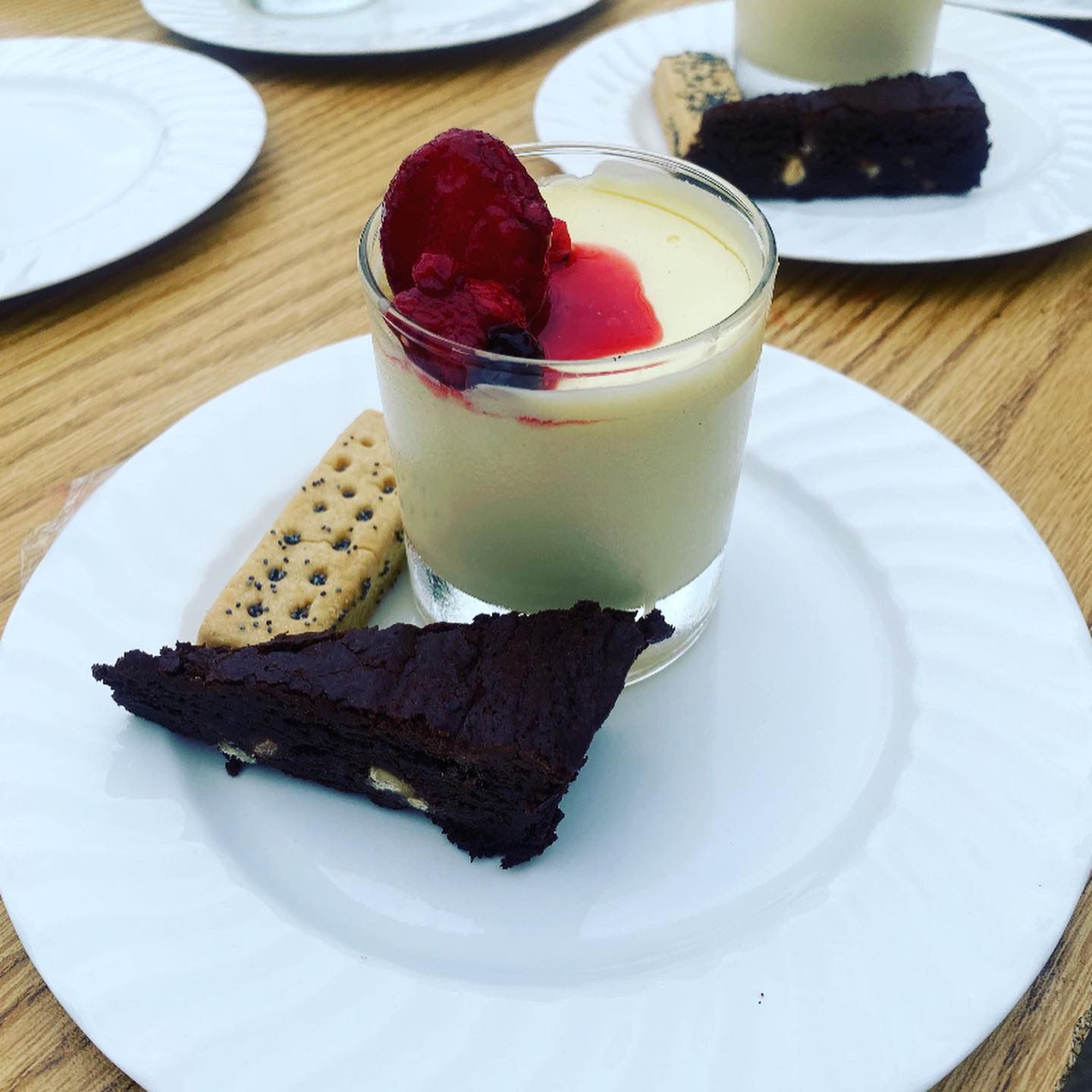 Home made and very tasty. Perfect for a nibble before the main event. All served on our stylish slates and with attractive garnishes


Tempura battered prawns with sweet chilli dip - £2.50 pp
Garlic mushroom toasts - £2.00 pp
Roast beef, Yorkshire puddings with horseradish - £2.00 pp
Tomato bruschetta - £1.50 pp
Butchers cocktail sausages with honey mustard glaze - £2.00 pp
Mozzarella antipasto skewers - £2.00 pp
Duck rolls with hoisin sauce - £1.50 pp
Chicken tikka skewers - £2.00 pp
Delicious deserts either served on large help yourself style platters or individually platted. All garnished and beautifully presented


Eaton mess – £1.50 pp
Chocolate brownie - £4.50 pp
Mississippi mud pie - £4.00 pp
Lemon tart - £4.50 pp
French apple slice - £3.50 pp
Winter fruit crumble - £3.50 pp
Banoffee pie - £3.50 pp
New York Cheese cake - £4.00 pp
Chocolate fudge cake - £3.00 pp
Eaton mess cheese cake - £4.50 pp
Delicious, freshly made salads served in large salad bowls. Perfect add on to any package


Tomatoes and Cucumber salad - £1.20pp
Greek salad - £2.00pp
Roasted pepper and rocket - £2.50pp
Moroccan couscous £2.00pp
Tomato and mozzarella - £2.00pp
Mediterranean salad - £1.50pp